So besides writing blah(g) posts about my life I like to read about people way times ( a real mathematical equation) cooler than me.
Introducing: Mathsputin aka Grigori Perelman!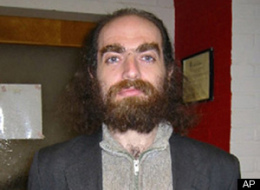 So this dude solved the world's most complicated math problem the Poincaré Conjecture by himself. The problem is so hard that it actually took mathematicians several years to figure out that Mathsputin solved it correctly. Annnd he was been awarded 1 million dollars for winning but has refused it! He just wants to chill in Russia and pick mushrooms. Insane! Brilliant!
He's awesome
read more here:
http://www.huffingtonpost.com/2010/03/24/grigori-perelman-reclusiv_n_511938.html